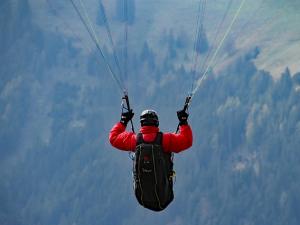 For teachers summer brings a well-deserved break from the hustle and bustle of the school-year.  So it is an important time to relax and reenergize before getting back into the rhythm of teaching.  But, there are some things you can start doing during the summer months to make the next school-year run a bit more smoothly…
 
1.  Take time for inspiration.  What are some hobbies that you love?  Do those things that you truly enjoy.  These types of activities help us to relax, rejuvenate and become inspired. 
How does this help us as teachers?  Simply put, it makes up happy!  And that positive energy is motivating for us and carries over into others' lives. 
 
2. Turn off the technology for awhile.  Put down that phone and Ipad and do something.  All those interesting things you have been reading about while surfing the net, you can do!  Don't let the summer pass by and all you did was sit on the couch in front of a screen.  As I mentioned for the kids activities in the Summer Fun blog article, plan a trip, cook, garden, visit your friends, ride your bike, go swimming, create something! 
How does this help us as teachers?  It reawakens us.  Humans need interaction and movement.  We thrive and our students will benefit.
 
3.  Eat well.  Ok, I know we hear this all the time, but I feel compelled to mention it now.  How often do you get so busy that you just grab that fast food meal and eat in the car?  Our bodies need energy, but when eating unhealthily becomes routine, our minds and bodies suffer.  Plan your schedule with times to eat, not as an afterthought.
How does this help us as teachers?  We will have energy and endurance to carry on.  Remember we are role-models for our students. 
 
4.  Read a book for your professional development.  Choose an aspect of education/teaching that you are interested in and learn more about it.  Here are some ideas to inspire you.
 Harry Wong's "The First Days of School" http://www.educationworld.com/a_books/books100.shtml
 
Ken Robinson's "Out of Our Minds: Learning to be Creative" http://www.fredkemp.com/5365su12/robinsonchpt123.pdf
 
Dave Burgess's "Teach Like a Pirate"                                                  http://www.bookrix.com/_ebook-dave-burgess-teach-like-a-pirate/
 
Daniel Rechtschaffen's "The Way of Mindful Education: Cultivating Well-Being in Teachers and Students" https://63df57128cf39c2636c16e34d3d00bb31cd3a2ef.googledrive.com/host/0B-wD5CxPCiryQmxkWlB4eEd5Unc/The-Way-Mindful-Education-Cultivating-0393708950.pdf
 
How does this help us as teachers?  Reading these types of books will refresh our thinking and give us new ideas about teaching and learning. 
 
5.  Read a children's book.  Choose a book related to the age-group you will be teaching. 
How does this help us as teachers?  It reconnects you with the thinking of the age-group of your students.  Reading children's books also gives you something to talk about and share with them.
 
6.  Pick your classroom theme and prepare your materials. These might include charts, pictures, games, posters, etc. and laminate them if possible.
How does this help us as teachers?  During the summer months you have more time to consider ideas and create materials for your class, so it will save you time for other tasks once school begins.
 
7.  Create your classroom management plan.  This means the procedures you want them to follow for the duration of the school-year, rules and consequences.  Have a plan – it is critical for a successful classroom. 
How does this help us as teachers?  When you walk into the classroom confident and prepared you will set the tone for the rest of the year.  The first week is critical for establishing and teaching your students the procedures for the class. For more information on this topic see my blog about 4 Steps To Successful Classroom Management.
 
I hope these ideas have inspired you to relax and make a plan.  Are you ready to take this summer "course?"  You will be so happy if you do!
Have a wonderful day everyone!