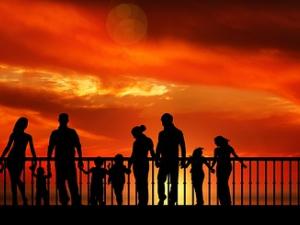 Why is social emotional learning important for children?
 
First, let's take a look at the definition of SEL.
 
Social Emotional Learning (SEL) "is the process through which children and adults acquire and effectively apply the knowledge, attitudes, and skills necessary to understand and manage emotions, set and achieve positive goals, feel and show empathy for others, establish and maintain positive relationships, and make responsible decisions."   http://www.casel.org/social-and-emotional-learning/
 
 The implementation of standards in education has provided us with clear and solid instructional goals.  While these are incredibly important for guidance in our curriculums we must also remember that our children, our future generations, need more than academic education.  Values, character, and ethics are at the heart of learning, these are the foundations of humanity that affect all aspects of our lives.  Since children spend a great deal of time at school we have an opportunity to positively affect our children with lessons in building character that they will carry with them throughout their lives.    
I encourage you to implement SEL in your classroom; you will notice the change of attitude in your students and yourself when you teach and practice these daily.  Because really building positive character traits is a natural part of being human, we must not neglect this.  You can build it within your lessons naturally. For instance, in English class take a look at the characters within the story, explore the conflicts, and discuss how the story relates to your students.  Then you can investigate conflict resolutions in how the problem might be solved for instance.
 
Here are some amazing lesson plans and ideas for social emotional learning (SEL) through character development to implement in your classroom.  Take a look at these and you will see how easy integrating SEL into your lesson planning is!
 
https://character.org/lessons/lesson-plans/   This website provides a variety of lesson plans for all ages to use with your students.
 
http://www.educationworld.com/a­_admin/admin/admin364.shtml    This article provides information and ideas for character development.
 
http://www.goodcharacter.com/EStopics.html   Lesson plans organized by the six pillars of character – Trustworthiness, Respect, Responsibility, Fairness, Caring, and Citizenship.
 
http://www.rucharacter.org/LessonPlans/   This website is for the Center of Social and Character Development from Rutgers University.